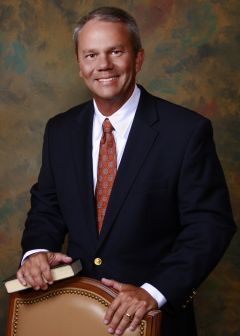 Professional Philosophy
I believe in a collaborative, team-oriented approach to representing my clients' interests, and I work very well with business owners and managers, fellow attorneys, accountants and other professionals. I know that the right legal answer must always be a practical answer. Ever conscious of the economic and psychological cost of litigation, I try to anticipate and avoid conflicts wherever I can, and to resolve disputes as quickly and efficiently as possible whenever they arrive. To me, the most important word on my law license is "Counselor." I believe that ethical conduct, mutual respect and good communication should form the basis of every professional relationship.
Education and Experience
I earned my BBA in Business Finance (with honors) at Texas Christian University, where I served as one of only two undergraduates on the William C. Conner Educational Investment Fund. After receiving my law degree from the University of Texas at Austin in 1987, I returned to Fort Worth to practice law with the established downtown firm of Godfrey and Decker. Two years later I joined the firm of Fielding, Barrett & Taylor, and in 1994 I left there to start my own practice. I have been in solo practice ever since.
In my practice, I have represented many businesses, individuals, and municipalities in a wide variety of complex transactions, including numerous stock and asset purchases, commercial construction projects, and the construction of public golf courses. Past and current clients include banks, grocery store chains, small cities, manufacturing companies, printing and engraving companies, government contractors, drilling and foundation contractors, automobile dealerships, hedge funds, technology companies, staffing and 3PL companies, companies in the oil and gas industry, a national dry cleaning supply company, entertainment companies, concert promoters, musicians, professional athletes, and many high-net-worth individuals.