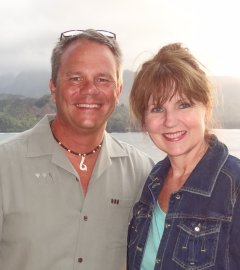 A Little Bit About Me Personally
I grew up in Beaumont, Texas, where I played football for Forest Park High School - back when there was such a thing. At TCU, I was a member of Delta Tau Delta fraternity. I'm certified to scuba-dive (although I haven't been down in years) and I once owned a thoroughbred race horse that never won a race. I am an avid fan of Japanese Sumo, Olympic Curling and Arizona Wildcats Softball, all for reasons I can't really explain. I mostly hunt with traditional wooden bows and arrows, even when I hunt alligators (although I've thus far only ever caught them on a line). I enjoy playing 42 with senior citizens, pitching washers with anybody who'll throw with me, and listening to "Texas and Red Dirt Music". I am the worst golfer I know who has played as long as I have played.
Civically, I have served for four years (so far) as president of the Mont Del Homeowners Association. I have also served on the Executive Board of the Longhorn Council of the Boy Scouts of America, and with the Birdville School District ASPIRE program for underprivileged children. I have completed two terms as Director and Vice President of the Benbrook Economic Development Corporation, which is as far as my political aspirations go.
My wife and one-time legal secretary Catherine and I have been married for twenty years and counting. Never having had children of our own (because we love to sleep late and hate soccer), we are a proud aunt and uncle to four nephews and a niece by blood, and to dozens of surrogate nephews and nieces through friends. We live in Benbrook, Texas where we love to entertain, occasionally practice yoga, and are still teaching ourselves to cook. We make a mean Chicken Marsala and a pretty impressive Linguini con Vongole.